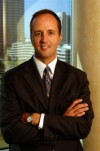 By Guest Author: Chris W. Peterie, Principal at Swingle Collins & Associates
Ranches across Texas will see a surge in activity in the fall when hunting season starts and throughout the winter. If you have an ownership stake in a ranch where your family goes to relax, you face a number of ranching risks that your existing liability ranch insurance may cover, or may not. The information below should help you understand some of the risks you may face, and ways of insuring yourself and your family's assets.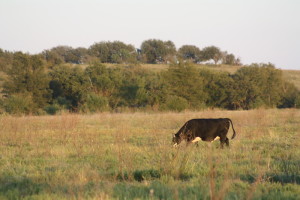 Liability
Ownership: You may own your portion of a ranch personally or through a trust, a limited liability corporation or a similar legal means. The entity through which you have purchased your share MUST be named on all policies related to the exposure the entity faces. If the entity's name is not included, the insurance carrier will probably deny any claim brought against the entity.
Umbrella coverage: A widespread misconception is that your portion of a ranch insurance has coverage through what's called an "umbrella" or "excess" policy, meaning liability insurance in excess of other specifically listed policies. For an Umbrella policy to cover your exposure the underlying risk must be scheduled the underlying policy, and the exposure must not be excluded on an underlining policy. Personal liability will typically be included in an umbrella policy's coverage. Personal liability insurance is typically included in a family's homeowner's policy, and generally covers your family's liability worldwide.
Non-homeowners' exposure: For those who have not built a house, there are risks you must consider. A personal liability and umbrella policy can automatically extend liability coverage to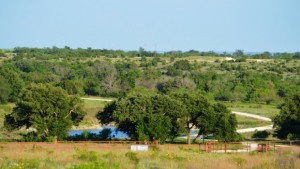 vacant land that you own as long as it doesn't consist of improvements. If it does have improvements, such as houses or barns, an umbrella policy may not provide coverage for your family's liability. To cover this risk, schedule your ranch as a covered location on your homeowner's policy. The additional premium for scheduling the location should be nominal. Typically, scheduling a ranch costs about $100 per year. Most good underwriters will not have a problem adding a person's ranch to their policy.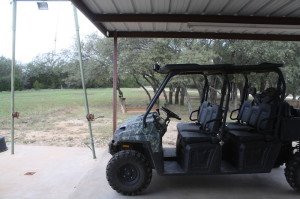 UTVs and your liability: Recently there have been many accidents involving Dallas families and utility task vehicles, or UTVs for short. Mobile equipment is covered by most personal liability policies for use on a specifically scheduled location on a homeowner's insurance policy. If the entire ranch is not scheduled on your homeowner's policy as a covered location, a liability loss adjuster might try to exclude coverage. If you plan to take the UTV off a scheduled premise for any reason, you should purchase a standalone mobile equipment policy to extend your liability coverage wherever you take you vehicle.
Contractors
When building a house, hiring a contractor to repair your home, or providing services to your residence, make sure to enter into a contract that contains adequate insurance requirements, a waiver of subrogation, a hold harmless clause and additional insured language for the contractor's insurance policies. If possible, make sure your contractor is a subscriber to the state workers compensation system. The contractor should certify the requirements by providing you a certificate of insurance before beginning work on your property.
Property
Protecting your home: Carriers for high net worth families often offer coverage for wildfire defense. In addition to covering damage to the home, carriers like Chubb, ACE and AIG will send a leading fire management organization to take precautionary measures if the threat of a fire becomes imminent. For instance, these management organizations may apply a thin layer of Thermo-gel, a fire retardant, to your home. For most ranch homes in rural areas, a wildfire defense team is the only hope for extinguishing a fire.
Valuable items: In addition to protecting your home from a fire, it's worth getting floater insurance on valuable articles inside the house, such art, antiques and collectibles. A valuable article floater can also be used to insure expensive hunting equipment such as collectors' guns.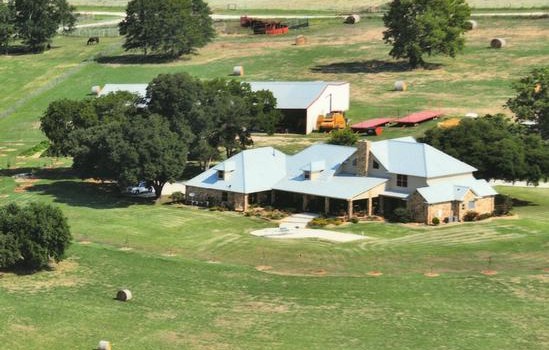 UTV property issues: On ranches and farms, rodents sometimes get into utility vehicles and eat the wiring. Owners can be left with pricey repair bills, as many policies won't cover the damage by rodents, even though those policies may cover physical damage if you collide with animals.
The good news is that most of the risks we've outlined can receive coverage by various forms of ranch insurance. It's worth talking to your agent about this. Make sure you understand how policies are written to protect your assets at the ranch. All policies are not created equally, just as no two insurance carriers are created equally.
Swingle, Collins & Associates specializes in Ranching Risks insurance coverage The descriptions of coverages listed on this website are brief and subject to the provisions, limitations, and exclusions that can only be expressed in your policy and related endorsements. For additional information of how Swingle, Collins & Associates can assist in meeting your coverage needs for farm and ranch insurance please contact your dedicated risk manager to discuss the benefits and services of personal homeowners insurance coverage.
The information contained on this page is provided for informational and educational purposes only. It contains general information on insurance issues and may not reflect the most current developments in insurance coverage and is unlikely to apply in all factual scenarios. The information does not include all the terms, coverages, exclusions, limitations or conditions that may be contained in the actual insurance contract language. The policies themselves must be read for those details. Sample ranch insurance policy forms will be made available upon reasonable request.