by Stephen Schwartz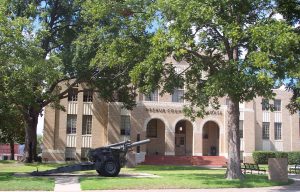 Upshur County is a county in Texas located just northwest of Longview with a total population of 35,291 people spread out over the county's 556 square miles. Upshur County is home to seven incorporated cities as well as nine independent school districts. It is named after Able Park Upshur, who, as secretary of state, laid the groundwork for the annexation of Texas to the United States.
Below is a list of helpful resources for Upshur County Land Owners.
Upshur County Eateries & Groceries:
While you do have your staple chain restaurants such as Subway and Milano's Pizza, there are several unique places within just a short drive of the property. Also, you have a tremendous amount of opportunities awaiting in Tyler and Longview, both ~ 20 miles away.
Big Sandy
Circle M Crawfish
*excellent crawfish and shrimp
14449 HWY 155
Phone: (903) 636-9199
Hours: 11 AM-10 PM
Longhorn Smokehouse
10191 HWY 155
Phone: (903) 636-4208
Hours: 11AM- 9PM
Closed: M-W
Two-Rivers Grocery & Market
*excellent meat market, very clean and friendly
712 W Broadway St.
Phone: (903) 636-4083
Hawkins
Taste of Italy by the Lake
2448 CR 3440
Phone: (903) 769-0600
Hours:  11 AM-9 PM Tues-Thurs
11 AM-10 PM Fri/Sat
12-9 PM Sunday
Closed:  Monday
Fairhaven Vineyards
5340 S FM 2869
Phone: (903) 769-4616
Hours:  10 AM-5PM Tue-Sat
Closed: Sun/Mon
Brookshire's of Hawkins
1477 N Beulah St
Phone: (903) 769-5959
Hours: 6 AM-10 PM

Gladewater

Bodacious Bar-B-Q
1105 W Upshur Ave.
Phone: (903) 845-2311
Hours:  10 AM-8 PM
Tele's Mexican Restaurant
401 S. Tyler St.
Phone: (903) 845-9999
Hours: 11 AM-9 PM
Brookshire's of Gladewater
1300 E Broadway Ave
Phone: (903) 845-2189
Hours: 6 AM-10 PM
Other Local Favorites
Country Tavern
*Best Ribs in East Texas!!
TX-31, Kilgore 75662
Phone: (903) 984-9954
Hours:  11 AM- 9 PM Mon-Thur
11 AM- 10 PM Fri/Sat
Closed: Sunday
The Catch
  * seafood
2551 S. Main St., Lindale 75771
Phone: (430) 235-2003
Hours:  10:30 AM- 10 PM Mon-Sat
10:30 AM- 9 PM Sunday
East Texas Burger Company
*old fashioned burgers and homemade fried pies
126 E. Broad St., Mineola 75773
Phone:  (903) 569-3140
Hours:  11 AM- 8 PM Mon-Sat
11 AM- 3 PM Sunday
Upshur County Lodging:
Rustic Pines RV Park of Hawkins
170 Yates St. (Hawkins)
Phone: (903) 769-1017
Regency Inn
1009 E. Broadway Ave. (Gladewater)
Phone: (903) 845-8003
Best Western Mineola
100 Debby Ln. (Mineola)
Phone: (903) 569-5331
Upshur County Shopping:
There are a host of small, local shops in Big Sandy and Hawkins, but just a short drive to Gladewater you'll find a hardware store and a great feed/ranch supply store for all of your ranching needs.
Hewitt's Farm Supply
101464 HWY 155 (Big Sandy)
Old Time Feed and Mercantile
907 S. Tyler St. (Gladewater)
Phone: (903) 845-5306
Hours:  7:30 AM-6 PM Mon-Fri
8 AM-1 PM Sat
Closed: Sunday
Bulk feed
deer corn
minerals
rope & tack
medicine
hunting and fishing supplies
farm & ranch
Ace Hardware
1620 E. Broadway Ave. (Gladewater)
Phone: (903) 845-5787
Hours:  7:30 AM-7 PM Mon-Fri
8 AM-6 PM Sat
Closed: Sunday
NAPA Auto Parts-Hawkins Auto and Farm Supply
500 E Front. St. (Hawkins)
Phone: (903) 769-2246
Hours:  7:30 AM-5:30 PM Mon-Fri
8 AM- 1 PM Sat
Closed: Sunday
Lowe's (Lindale)
3200 S Main St.
Phone: (903) 579-2470
Hours:  7 AM-9 PM Mon- Sat
8 AM-8 PM Sunday
Wal Mart Supercenter-Lindale
105 E. Centennial Blvd.
Phone: (903) 882-0740
Wal Mart Supercenter-Gilmer
1102 US HWY 271
Phone: (903) 797-6501
Upshur County Banking
Austin Bank (Big Sandy)
108 E. Broadway St.
Phone: (903) 636-4344
Hours:  9 AM-5 PM Mon-Fri
Closed: Sat/Sun
Gladewater National Bank
678 N Main St.
Phone: (903) 845-5566
Hours:  9 AM-4 PM Mon-Thur
9 AM-5 PM Friday
Closed: Sat/Sun
Other Info for Residents and Land Owners
Game Warden:  Kurt Kelley (903) 571-6805 or Derek Spitzer (903) 571-6820
Wild game processing: Mineola Packing Co. 906 E Broad St. Mineola (903) 569-5355
Nearest Airport:  Gladewater Municipal Airport 1302 S. Tyler St. (903) 845-2116
Hospitals: UT Health Science Center at Tyler (903) 877-7000  uthealth.org
Dentist:  Lakeview Dental Center 1800 S Pacific St., Mineola (903) 569-5569
Veterinarian: Gladewater Animal Clinic 1830 E. Broadway Ave., (903) 845-2293
Holly Lake Boarding Kennels:  215 PR 7922, Holly Lake Ranch, TX (903) 769-2400
Be sure to check out the newly renovated rodeo arena in Gladewater which is home to a big rodeo every summer.  The 2017 summer rodeo is scheduled for June 5th-10th. Click to view details: https://www.gladewaterrodeo.com/

Stephen Schwartz is a Texas licensed farm and ranch real estate agent with Hortenstine Ranch Company and a graduate of Texas A&M with a BS in Agricultural Engineering. Mr Schwartz has also earned a Level 1 Deer Steward QDMA from Clemson University. Learn more about Stephen Schwartz at https://hrcranch.com/stephen-schwartz/