By Cash McWhorter, Ranch Broker
One of the privileges of my job is that I get to see some of the best land available in Texas. There is nothing like being out on Texas ranches where you can find peace and tranquility from the hustle and bustle of the city; sunsets that make the sky look like a painting; and scenic rolling hills. Not only are our Texas ranches premium real estate, many have a rich history or unique story.
One of our new listings is Cloverdale Ranch. It's 1,483+/- acres located in Fannin County, Texas, about an hour and fifteen minutes from Dallas. Cloverdale is not only a beautiful property but a historic one.  The property was bought by Gideon Smith, a former Texas State Representative, doctor, and Confederate Colonel, shortly after the Civil War in 1851.  Dr. Smith started the Smith Plantation, which has been continuously in production of grain and cattle since 1851. In 1981, the Smith Plantation received a Texas Historical Marker.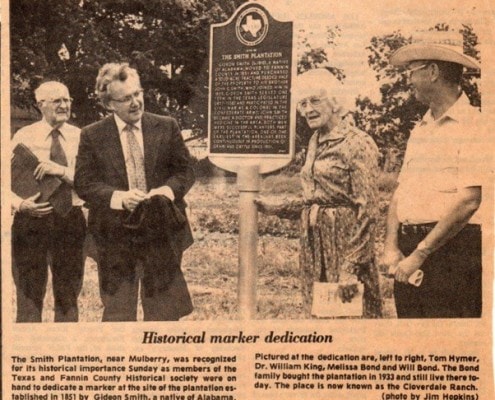 Another historic Texas ranch we have on the market is Clay Hill, 4,624+/- acres in Freestone County, Texas. Clay Hill is the largest contiguous tract of land for sale in Freestone County and any surrounding county! This ranch has a deep history dating back to the late 1800s where an old moonshiner lived in an old cabin off a natural spring where he produced moonshine.  To make things more interesting, there was a shoot-out in front of the cabin where the moonshiner shot and killed two law enforcement officers.  Things didn't end well for the moonshiner as he was killed later in the shoot-out. The cabin still remains on the property and left in its natural state.   In addition to the historical aspect, Clay Hill has been highly managed for hay production, deer, ducks, and other wildlife to make it one of the best low fence large acreage ranches anywhere.  This property is rare and has beautiful rolling terrain with amazing views! See pictures and learn more about Clay Hill.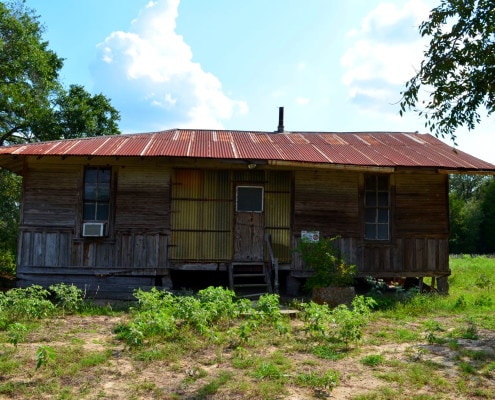 To view more of our Texas ranches for sale, visit hrcranch.com.  Or if you'd like to start the conversation about selling your property, contact us here.