A Solid History of Summer Internships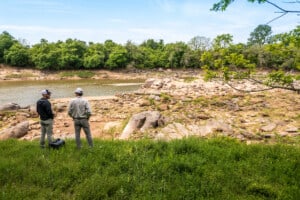 Each summer, Hortenstine Ranch Company welcomes a college intern to the team who is willing to jump in and help with office tasks and field work. Through the years, summer internships have enriched company life while affording the opportunity to work alongside some of the best young adults with an unrivaled thirst for knowledge. Standouts Chris Wengierski, Jack Andrews,  Kyle Medders, James Neuhoff, and our latest hire Alexander Neumann are top of mind.
After working with HRC for three summers and graduating from the University of Oklahoma, Chris Wengierski permanently joined the Hortenstine Ranch Company team as an agent and hit the ground running. He already knew the business's ins and outs, which put him ahead of the curve. He is licensed in Texas and Oklahoma and is most proud of the relationships built throughout the buying and selling process that last long after the closing table.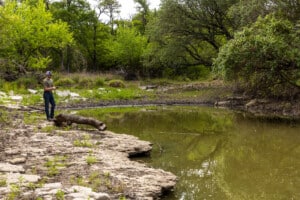 Jack Andrews, a current student at Texas A&M University, continues to pursue his career in the land business. Last summer, while interning with HRC, Jack consistently exhibited high initiative and a unique desire to learn and understand all facets of the real estate business including land management, evaluation, surveying, appraisal, lending, brokerage and the economics affecting land. He has a strong desire and commitment to grow in his faith and achieve success. It is also worth noting that Jack is a leader in the Aggie Men's Club at Texas A&M- a real commitment in addition to his studies.  Jack discovered his interest in the land appraisal business during his summer with us. We introduced him to appraiser Alan Gardiner with Gardiner Ray Real Estate Appraisal and Consulting, where he is interning this summer. Furthermore, HRC Broker Casey Berley continues to mentor Jack through a collegiate mentorship program at Texas A&M over the summer and through the Fall semester of 2023.  We enjoy the opportunity to follow his progress and encourage him on his career journey.
James Neuhoff, also a student at Texas A&M University, spent his first summer of college in the office and on the road with the HRC team. No stranger to ranch life, James grew up on his family's ranch in east Texas and was eager to experience the day-to-day life of land brokerage. Immediately an asset to the team, James was enthusiastic to take on and accomplish new tasks. He recalls, "The entire Hortenstine Ranch Company team took me under their wings and taught me the ins and outs of the business. Working for HRC was a blessing as I have used the knowledge I learned in a number of situations." Now an upperclassman, graduation is in sight, and a successful career ensuing.
Following the summer of 2021 with HRC, Kyle Medders, now a field service advisor at Warren Cat in Oklahoma City, graduated with a degree in Agribusiness from Oklahoma State University. Kyle comments, "Being an intern at Hortenstine allowed me to explore beautiful ranches, meet with high-end clients, and learn about the real estate industry. All of these experiences combined to help me immensely in my young career."  We are thrilled about Kyle landing his job of choice upon graduation.
This year was the most competitive interview process, with many quality candidates submitting applications.  The hiring team at HRC, led by Chance Turner and Casey Berley, was tasked with filtering the resumes and interviewing the candidates.  Ultimately, they selected Alexander Neumann,  a student at SMU, to join the team.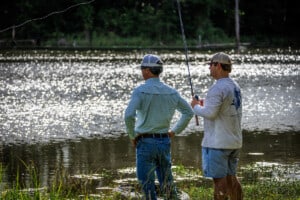 Chance Turner, hiring committee co-chair, explains, "Alexander immediately made an impression on me during our introductory telephone call. Not only did he demonstrate a love for the outdoors, but at his young age, he showed an impressive amount of initiative and work ethic. It was evident from that initial call that he was someone we had to have on the team for our summer internship. Alexander has been a great addition, and we have enjoyed having him assist us this summer. He's up for any task and is quick to help when/where needed."
HRC Broker Casey Berley adds, "Alexander was professionally dressed and well prepared for his interviews. He showed great forethought in his follow-up interview and asked excellent questions. Alexander wrote thank you notes to Chance and me after each interaction. He has clearly exhibited a strong work ethic, commitment to his team at work, and willingness to take on new challenges.
Get to Know Alexander Neumann
Alexander was born and raised in Fairhope, Alabama, where he spent most of his time either in the woods or on the waters of the gulf coast. He is currently a student at Southern Methodist University, studying Economics and Business. His affection for the outdoors started at a young age when his father continuously brought him along on hunting and fishing trips. Alexander's great passion is turkey hunting, and he has spent the last few years traveling the United States chasing them.
"I heard about HRC through the Real Estate Club SMU and was immediately intrigued. It seemed too good to be true, so I decided that this internship would be right up my alley, and so far, it has been one of the best summers of my life. It is an amazing experience to be in a workplace with people who share my passion for the outdoors and are knowledgeable about this line of work. Everyone at HRC truly loves the outdoors and are enthusiastic about their work every day. Overall I am honored to be working at HRC and cannot speak highly enough of their agents and brokers." – Alexander Neumann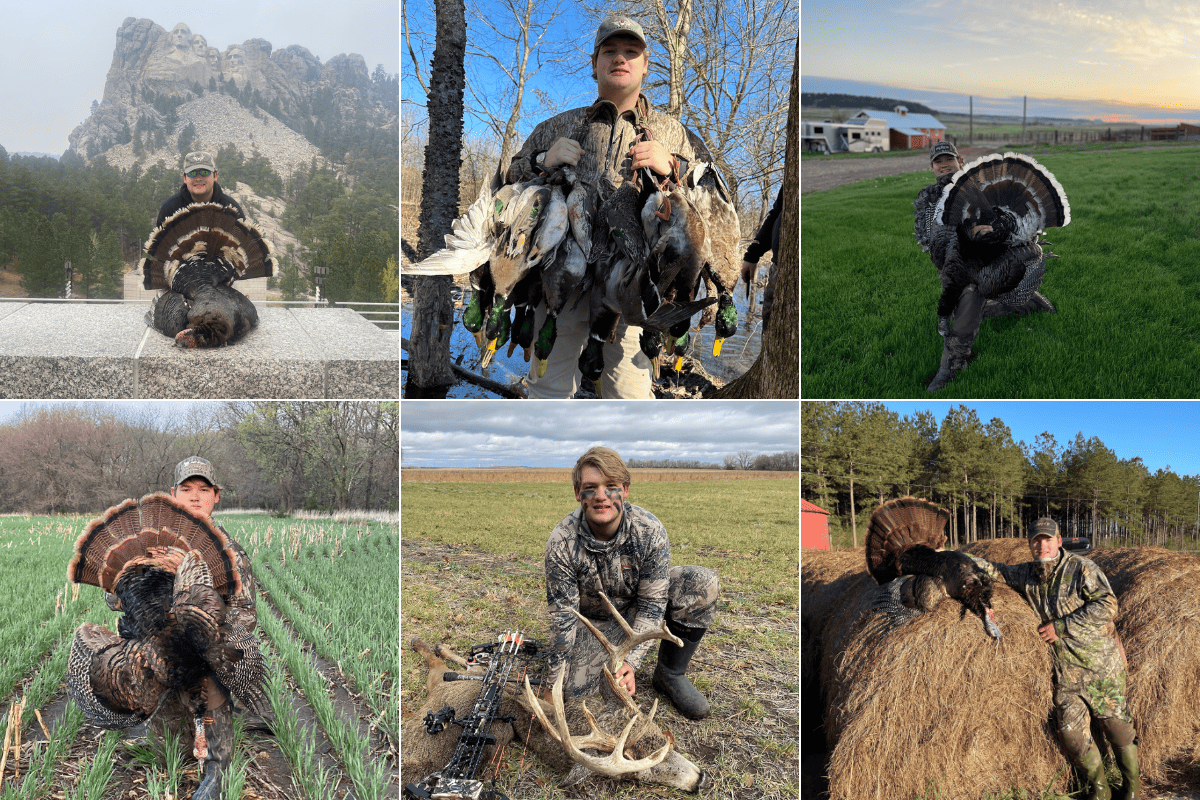 If interested in summer internships with Hortenstine Ranch Company, email your resume to Chance Turner, chance@hrcranch.com or Casey Berley, casey@hrcranch.com.