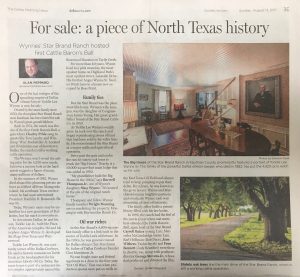 With 7 generations of fond memories and gratitude, the descendants of Toddie Lee Wynne are offering their historic ranch to the marketplace for the first time in 160 years, and they are excited to see the next owners write their own history there and add new chapters to the long legacy of an exceptional and beloved place—Star Brand Ranch.
With roots as old as Texas, it is no surprise that such an offering has captured the attention of several local media outlets. Recently, The Dallas Morning News featured the storied past of Star Brand, Wynnes' Massive East Texas Ranch, site of first Cattle Baron's Ball, Up For Sale.
"One of the last vestiges of the sprawling empire of Dallas oilman-lawyer Toddie Lee Wynne is now for sale.  Owned by the same family since 1850, the showplace Star Brand Ranch near Kaufman has been listed for sale by Wynne's great-grandchildren.  
In the summer of 1982, Wynne died aboard his gleaming private airliner as it lifted off from Matagorda Island, his southeast Texas enclave where he had once entertained President Franklin D. Roosevelt. He was 85.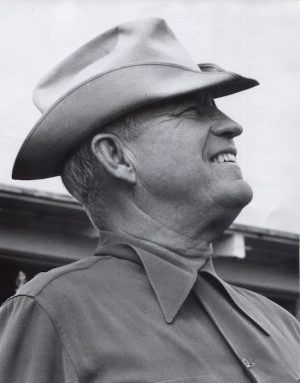 Today, Wynne's name may be unfamiliar to a new generation of Dallasites, but his mark is everywhere.  In downtown Dallas, he and his son, Toddie Lee Jr., built the Plaza of the Americas complex. He and his nephew Angus Wynne Jr. developed Six Flags Over Texas and Wynnewood.  Toddie Lee Wynne Sr. was a minority owner of the Dallas Cowboys. He used a historic mansion on Turtle Creek as the headquarters for his American Liberty Oil Co. Today, the same house is part of a restaurant-hotel complex appropriately named the Rosewood Mansion on Turtle Creek.
For more than 40 years, Wynne lived in a pink mansion, the most opulent home on Highland Park's most opulent street, Lakeside Drive. His brother Angus Wynne Sr. lived on Strait Lane in a house now occupied by Ross Perot. But the Star Brand was the place most like home. Wynne's wife, Imogen, was the daughter of Congressman James Young. Her great-grandfather founded the Star Brand Cattle Co. in 1850.
Click to read the full article:  The Dallas Morning News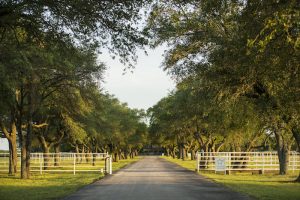 Neighborhood.com, an online real estate resource that helps people find the perfect home as well as the ideal neighborhood, also featured Star Brand Ranch in a recent publication, Historic 4,820-Acre Wynne Ranch for Sale Near Kaufman.
Located near Kaufman just 30 minutes from Downtown Dallas, the ranch includes 4,820 beautifully-maintained acres, paved roads, a 10,000 square-foot main lodge that was built in 1992, and the "Big House" that was built in the 1940s at the site of the original ranch house, which was Wynne's home-away-from-home. 
In addition to hard assets, Star Brand Ranch offers a lot of history.  The first Cattle Baron's Ball was held at the ranch in 1974. A young Charley Pride performed for the black-tie gala, and Tom Landry and Winthrop "Win" Rockefeller Jr. were among the distinguished guests.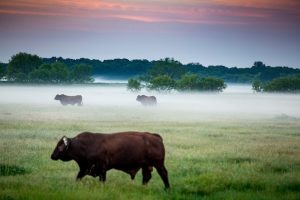 While Star Brand is still a working cattle operation, it's a prime location for the next big multi-use development since an influx of Dallas County residents are steadily migrating east to less populated areas of North Texas.
Click to continue reading the full article: Neighborhood.com
At Hortenstine Ranch Company, we are truly honored to be chosen to offer Star Brand Ranch for sale. Star Brand is the result of decades of visionary land and resource management by Toddie Lee Wynne's family. Star Brand is at once a serious cattleman's ranch, with a storied history for entertainment. Texas is blessed with several such ranches, but only Star Brand is within 30 miles of downtown Dallas. There is no other ranch like it.
For complete details of this once in a lifetime offering, contact Wright Monning, (214) 794-1475 mobile, wright@hrcranch,com.