Fort Worth, TX –The original Texas hunting show is on deck this month. Beginning August 11, join Hortenstine Ranch Company for the 47th annual Hunters Extravaganza, also known as the Granddaddy of all Hunting Shows, where hunters gather each year as excitement builds for the upcoming hunting season. Escape the Texas heat and shop indoors for the latest in camo, blinds, feeders, ATVs, archery equipment, rifles, optics, knives, game calls, and more- all under one roof.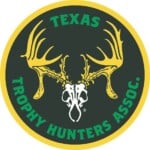 Win great prizes and statewide bragging rights by entering your deer from last season into the Annual Deer Competition. Or show off your skills at the biggest archery tournament of the year, the TTHA 3D Archery Tournament, where competitors compete against other archers and bowhunters in a twenty-target course of known distances up to 40 yards. These contests are accessible to all members of the Texas Trophy Hunters Association. Click here to read the rules and register.
And while you are there enjoying it all, be sure to stop by Booth F-165 to talk ranches with the Hortenstine Ranch Company team. We would love to meet you and discuss your ranch real estate goals.  This year, HRC is raffling off a YETI cooler with YETI cups, as well as T-shirts and caps.  Drop in your name for a chance to win.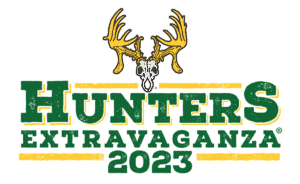 Location: Fort Worth Convention Center, 1201 Houston St, Fort Worth, TX
Dates: August 11-13, 2023
Hours
Friday: 3:00 PM – 8:00 PM
Saturday: 9:00 AM – 7:00 PM
Sunday: 10:00 AM – 5:00 PM
Hortenstine Ranch Company Booth: F-165
Tickets are available online. Click here to purchase.
Texas Hunting Ranches
Are you interested in owning your own recreational or hunting ranch? Are you on the hunt for that perfect spot to enjoy country living with family and friends? Hortenstine Ranch Company, LLC is focused on rural, recreational, and farm & ranch property sales. We aim to produce successful real estate transactions where buyers and sellers leave the closing table thoroughly satisfied.  Our team has a diverse background, including wildlife management, livestock management, surveying, wetland development, land management, ranch fund management, ranching, timber, lake analysis, photography, land reclamation, and other natural resource related skills. Named "America's Best Brokerage" by the Land Report since 2013, our company continues to set the bar in the farm & ranch real estate industry. We would love to meet you at the Hunters Extravaganza to talk ranches. It's what we know and love.
View Texas Hunting Ranches Available for Purchase