Hortenstine Ranch Company is pleased to announce the addition of three new agents to its ranch real estate team of talented and diverse rural land experts. Each of these men has an innate understanding of the value of rural real estate and a deep appreciation for the land, as well as strong business experience. Avid outdoorsmen, they are well equipped to recognize and promote the recreational and investment attributes of unique rural properties throughout Texas and Oklahoma.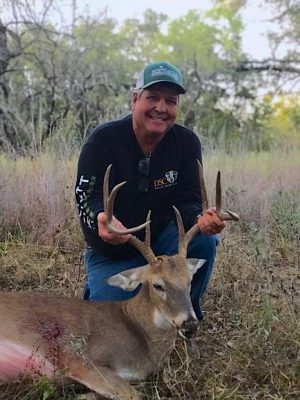 Mark Rose is an accomplished real estate investor, business entrepreneur, and rancher. Over the last 25 years, Mark has bought and sold more than 20 properties as personal investments. He especially enjoys improving raw property to create prime recreational and hunting retreats.
Along with his business partner and Dallas native Paul Tomaso, Mark founded Living Earth, a mulch and soil company, in Dallas in 1990, and over the next 24 years, grew the business to 34 locations with 270 employees in Dallas-Fort Worth, Houston, Nashville, and Knoxville. At Living Earth, Mark oversaw dozens of real estate transactions on behalf of the company. He also served for 14 years on the Texas Commission on Environmental Quality's Municipal Solid Waste and Resource Recovery Council where he gained valuable experience working with environmental regulations.
He was raised in Austin where he spent much of his free time hunting and fishing with his older brother.
Mark is an active life member of the Dallas Safari Club, the State Fair of Texas Youth Livestock Committee, the Houston Safari Club, and the National Rifle Association, and is a lifetime associate member of the Boone and Crockett Club. He also is vice chairman of the Double Oak Planning and Zoning Commission, which serves the town of Double Oak in Denton, County where he currently resides with his wife Peggy of 31 years. Mark is the proud father of two daughters. When not volunteering, he enjoys family time at his ranch in northwestern Jack County.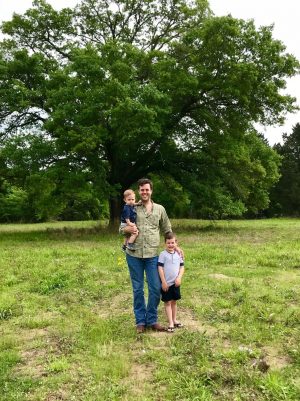 Chance Turner comes to Hortenstine Ranch Company with a wide range of business and ranch real estate experience. A graduate of Texas Tech University with a degree in finance and business economics, Turner spent a decade building and operating a Dallas healthcare services company as its chief operating officer, which ultimately led to a successful exit of the business. As a ranch owner himself, Turner appreciates the benefits of land stewardship and the rewards of hard work. Turner is well suited to help buyers and sellers with ranch and recreational properties.
A sixth-generation Texan, Turner was born in Abilene and raised in Texarkana and is equally at home under the wide-open West Texas sky or in the thick Piney Woods of East Texas. His commitment to go above and beyond for each client dovetails seamlessly with Hortenstine's emphasis on creating an unparalleled customer experience.
Chance lives with his wife and their two sons in Dallas while spending as much time as possible at their ranch near Athens.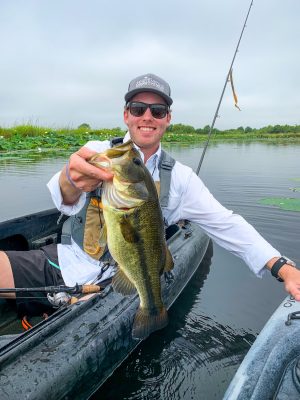 Chris Wengierski joined Hortenstine after graduating from the University of Oklahoma in Norman with a degree in entrepreneurship and venture management. He is licensed in Oklahoma and Texas and brings to the table far more ranch real estate experience than his youth would suggest.
Chris interned for Hortenstine Ranch Company for three summers while he was in college, assisting on several large and complex projects where he proved his worth as an integral part of the team and developed a reputation as a problem solver with a never-quit attitude.
Chris was raised in Dallas where he graduated from Jesuit College Preparatory School. While in college, Chris developed a passion for the outdoors, spending many mornings and weekends hunting ducks and geese in the wheat fields and sloughs of the Central Flyway and bowhunting whitetail deer in the Arbuckle Mountains. Chris combines his knowledge of wildlife habitat management with business skills and real estate experience to help clients evaluate opportunities and maximize their property's potential.
In his free time, Chris enjoys hunting, fishing, and simply being outdoors with friends and family.