Bosque County Land for Sale immediately grabs the attention of those who are in the market to purchase land.  Why is this area, known as the beginning of the Texas Hill Country, one of the hotspots of the great state of Texas?  Perhaps the answer lies in the storied past of this region's rich history.
Bosque county is nearly 990-square-miles of land located on the Edwards Plateau just south of the Fort Worth/Dallas Metroplex. Even hundreds of years ago, the early explorers recognized the greatness of this territory. In 1721 Spanish explorer Marques de San Miguel de Aguayo camped near the Brazos River close to a large tributary that he named the Rio del Bosque, or Bosque River. Bosque (pronounced boss-kee) in Spanish, means "woods."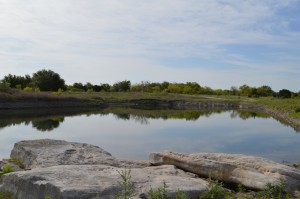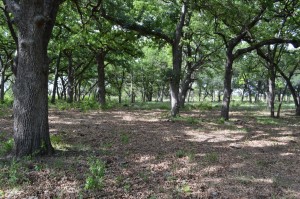 Later, in 1839, the first survey for land grants were issued in the Bosque Valley. Just after Texas attained statehood in 1849, as Native Americans still roamed the territory, the first permanent settlers arrived.  By 1854, the number of settlers living in the "Bosque Territory" continued to increase and Bosque County was established.  Lured by fertile, inexpensive land, more settlers continued to come — mostly Anglo-Americans moving west with the frontier, and Norwegian and German immigrants. The pioneer farmers and ranchers were industrious and creative. They built homes, churches and schools, mills for their wheat, gins for their cotton, and produced a thriving livestock business. Bustling communities sprang up, and small towns flourished through the turn of the century.
Although much has changed in Texas since Bosque County's birth and early years,  the proud heritage has been preserved to share and enjoy still today.  And one thing will never change…the BEAUTY of the land.  Much of this beauty and heritage is closely entwined with the abundant water-ways that traverse this region. The Bosque River, Brazos River, Lake Meridian and Lake Whitney are all located within the county.  These sources of water provide an unmeasurable asset to the land.  The fertile, mineral-rich soil found throughout the limestone-laden, rolling hills of Bosque County are said to be its most important natural resource because wildlife and vegetation depend so heavily upon it. This continues to be the reason why people in the market to buy land take notice when they see Bosque County land for sale.
Scenic Bosque County is considered the beginning of the Texas Hill Country and has so much to offer yesterday, today and tomorrow.   Come discover why Bosque County is one of Texas' best kept secrets!
To learn more about Bosque County land for sale, visit HRCranch.com.  If you would like to start the conversation about buying or selling a property, click to contact us.