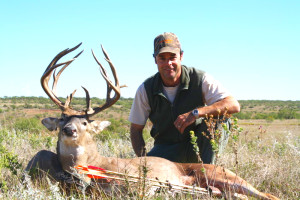 Albany Texas hunters are important to the local economy and the locals welcome you with a smile and good ole West Texas "how y'all doin"?  As ranch brokers, we sell ranches and represent a lot of buyers in this area so we've created a resource for Albany Texas hunters and our new land owners to get a lay of the land while hunting or being new to the area.
Albany is located in Shackelford County in north central west Texas at the intersection between highways 283 and 180. Shackelford County covers 914 square miles of mesquite savannah and rolling plains, and presents itself as an opportunity to both hunters and those seeking recreational land. This article will cover some basic information about the county and give you tips on how to get the most out of your hunting experience in or near Albany, Texas.
Albany Texas Hunters and Land Owners Local Resources
Eateries & Groceries
While the only chain restaurant is a Dairy Queen, Albany plays host to some wonderful restaurants. A popular eatery in town is Ice House restaurant which features Mexican food and has 4.5 stars on Yelp. Another restaurant of note is the Beehive Restaurant, serving Modern American food with 4 stars on Yelp.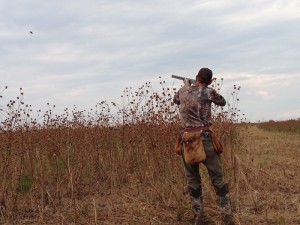 Fort Griffin General Merchandise (aka "The Beehive")
525 Hwy 180 West
Phone: 325-762-3795
Hours: Lunch – 11:00am – 2:00pm;
Dinner: 6:00pm – 10:00pm;
Closed Sunday and Monday
beehivesaloon.com
Icehouse Restaurant
200 South 2nd Street
Phone: 325-762-3287
Hours: Lunch – 11:00am – 2:00pm;
Dinner – 5:00pm – 9:00pm
Icehouse in Albany on Facebook
Los Cazadores Mexican Grill
225 North Main Street
Phone: 325-762-3362
Hours: Breakfast – 6:00am Monday – Saturday;
Lunch / Dinner: 10:30am until 9:00pm
Closed Sunday
Los Cazadores in Albany on Facebook
Vintage Vanilla
104 South Main Street
Phone: 325-762-3030
Hours: Soda fountain/coffee bar/store – 8:30am – 5:300pm Monday – Saturday;Lunch – 11:00am – 2:00pm Monday – Friday.
Vintage Vanilla in Albany on Facebook
Donut Shop – Kalaches (great after a morning hunt!)
Hill Street
Hours: 6:00am – Noon
Brookshires of Albany
204 Walnut St, Albany, TX 76430
Phone:(325) 762-2792
Google map
Lodging
The Hereford Motel and the Reddy Inn and Suites are the primary motels/hotels in the area, but there are also several RV parks.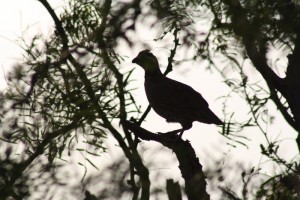 Albany Motor Inn & RV Campground
424 E. Hwy 180
Albany, TX 76430
Phone: 325-762-2451
www.albanyinntexas.com
Hereford Motel
557 Hwy 180 West
Albany, TX 76430
Phone: 325-762-2224
Lucky RV Park
33 North Ave. B
Albany, Texas 76430
(325)762-2101 / (325)207-1673
janmignon@gmail.com
REDDY INN & SUITES
724 US Hwy 283 South
Albany, TX 76430
(325)514-5048 or (718)598-8198
Shopping
In Albany, the county seat of Shackelford County, there are a host of different stores and specialty shops to fit your needs, with the highlight being the EZ Feed and Supply store, which offers complete animal nutrition, livestock, hunting supplies, and more.
The nearest Wal-Mart is located in Breckenridge, about 25 minutes east of Shackelford County.
Blanton-Caldwell Trading Co.
117, 125& 129 South Main
Phone: 325-762-2370
Open 10:00am – 5:30pm, Monday – Saturday
Features outdoor clothing, hunting and camping gear, ranch gear and more.
The kitchen store carries everything for the kitchen from dishes to linens to cookware and gadgets.
EZ Feed & Supply
9580 Hwy 283 South (Baird Hwy)
Phone: 325-762-2955 or 325-762-2954
Mobile: 325-669-3706
Fax: 325-762-2965
Email: EZFeeds @ aol.com
Complete animal nutrition. Livestock, wildlife, and hunting supplies.
Farm & ranch
Deer corn & protein
Bulk feed
Hunting & fishing supplies
Rope & tack
Medicine
Show needs
Albany Specialties & Manufacturing (need fire pit for hunting camp?)
417 West South First (behind First National Bank)
325-762-2535
Open Thursday, Friday and Saturday 9am – 6pm.
Sanders Drug Store
104 South Main Street
(In the back of Vintage Vanilla)
Phone: 325-762-3979
Hours: Monday – Friday 9:00am – 5:30pm;
Saturday 10:00am – Noon (pickups only)
Banking
First National Bank
84 N Main St, Albany, TX 76430
Phone:(325) 762-2221
Google map
First Financial Bank
232 N Main St, Albany, TX 76430
ffin.com
(325) 627-7200
Other Info for Albany Texas Hunters and Land Owners
Wilder game processing: Escalon's Buck n' Hog
Nearest Airports: Abilene Regional, DFW International Airport
Click here for more info on the history of Shackelford County.